What it is and how can help you?
An underlying principle of chiropractic is "healthy spine, healthier life." Chiropractic is a health care profession concerned with the diagnosis, treatment and prevention of disorders of the neuro-musculoskeletal system and the effects of these disorders on general health. Chiropractors focus on the detection and correction of aberrant spinal function and its subsequent effect on how the nervous system controls and coordinates the body in response to its environment.
How does Chiropractic work?
After our initial discussion and assessment, we develop a treatment plan to get you headed in the right direction.
We use gentle chiropractic techniques to suit your age and presenting conditions – so all adjustments will be tailored to your specific needs.
Adjustments can be done by hand, using hand held instruments or with special adjusting tables.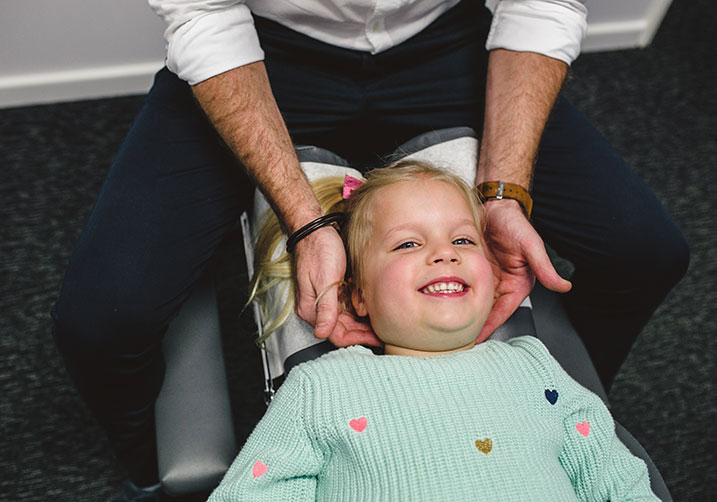 Chiropractic and kids
We are passionate about helping kids and have trained in chiropractic techniques for infants and young children.

Our practice is set up to cater to kids, for both adjustments and entertainment during your visit.
---
Chiropractic and Pregnancy
We have special interest, experience and training in techniques to help women with back pain, neck pain, headaches and other spine related issues at different stages of their pregnancy.
Chiropractic Training
Our chiropractors have five years of university education that focuses on understanding the function of the spine and nervous system. We are registered through the Australian Health Practitioners Regulation Agency.

Each year we do professional development, seminars and conferences to learn the latest advances in spinal care.
What you need to know before visiting Hammond Park Chiropractic:
Chiropractic care has a very high expressed satisfaction rate with patients.
There is significant existing evidence base and active research base in Australia and internationally that validates chiropractic care.
All our chiropractors are university educated, nationally regarded healthcare professionals who care for and about their patients.